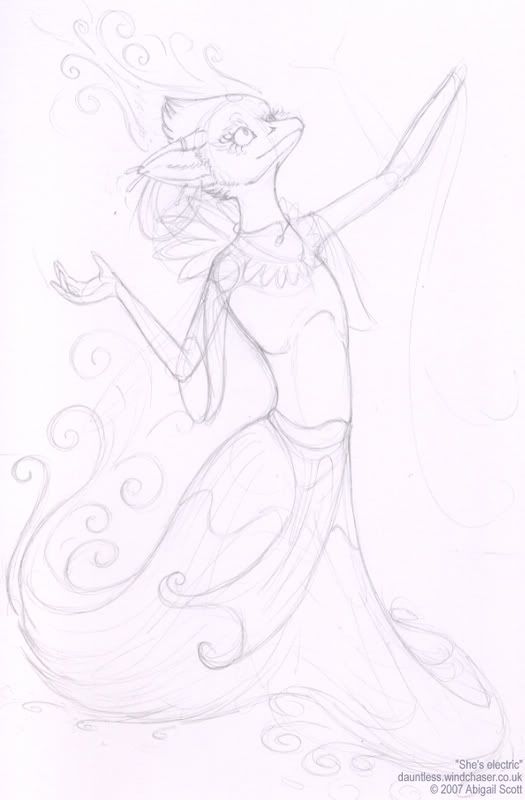 *bursts into song* SHEEE'S ELECTRIC, SHE'S IN A FAMILY FULL OF ECCENTRICS... *etc etc*... *boogies*
Just Magpie, being all floaty and curly-edged and stuff. Trying to play off the fact she's a hologram, but eh, may just go for "fluffy".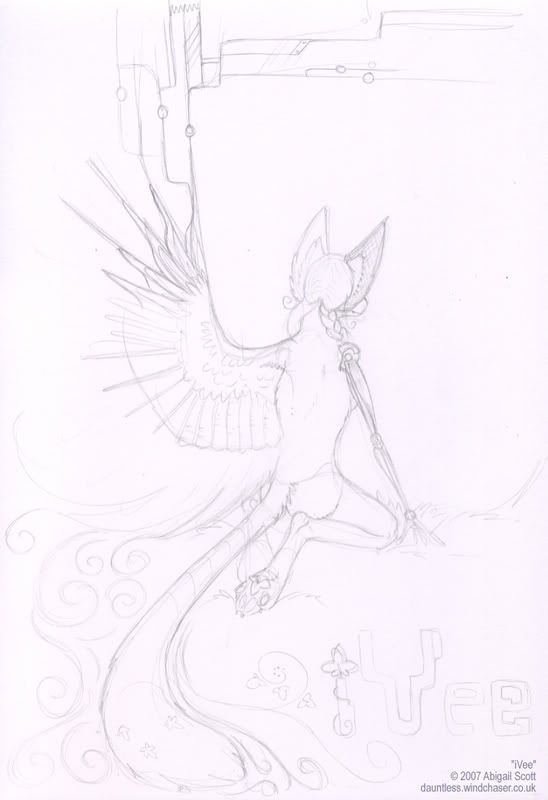 "I, Vee" - at least, it's how it started out. A play on "I, Robot". Trying for something a tiny bit surreal, but eh, see how it goes. My art usually leans more to scientific precision than surrealist delicacy. Gr.
Planning on revamping my ElJays at some point - you know, put "person stuff" and rambles under a friends cut purely so people who aren't remotely interested in it don't have to put up with my crap, and so on. Yes, that does mean if you're on my friends list you get the crap too. Sorry. Anyway!