All the usual artly stupids.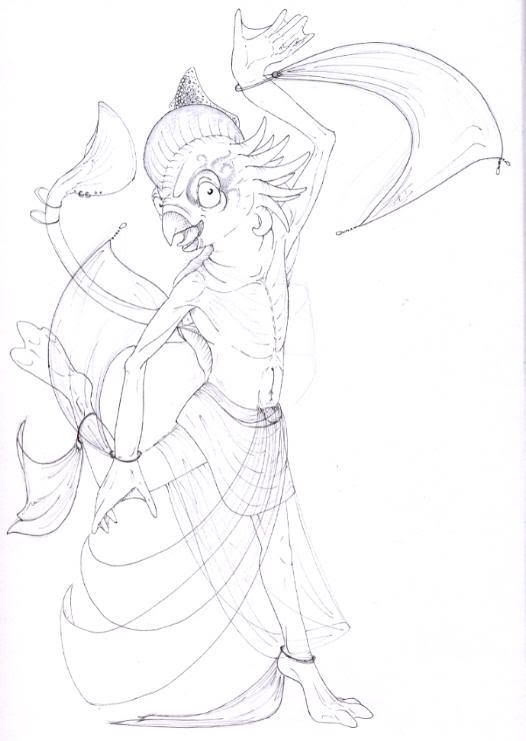 Vecki is a little leucistic (almost albino) DuSkai girl. Her own people don't trust her easily because she lacks the ability to change her colours, but she's not exactly short of friends. I'm going to colour this one later, once I dug out my markers, so I'll do a proper desc then. :) (And yes, I'm aware there's a manky grey line all down one side. Didn't bother cleaning up my scan, just yet, as I want to sort out her ribbons.)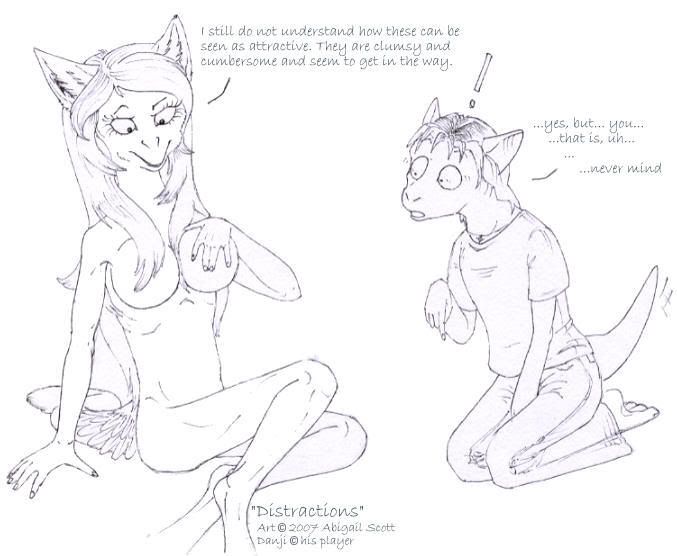 This is Danji's fault. ;) I think it explains itself. (I'm'a goin'a clean it up better later. Scanner wasn't 100% behaving. It got shrunken in the bucket anyway.)
I'll edit this post to upload more later. Whee.
Edit: just finished cooking my honey-roast ham and it is THE lully. *oms*