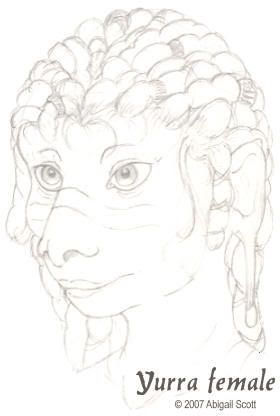 This is a Yurra. The hair is supposed to look like dreadlocks, but I think it looks more like fluff, or sausages, or something. Anyway. I was updating my site and noticed I'd managed NOT to even remember to give the species a page, so I fixed that.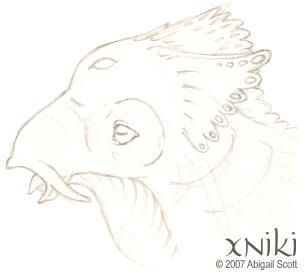 ...and a grumpy Xniki, flashing his frills. (The frilly-bits usually lay flat, but eh.) I need to do a full-body picture for these guys. They initially looked like
this
, but that was too stuck-together. Now they're a lot more stooped, a lot heavier, taking more of my cues off whales and giant beasties. And yes, they
are
intelligent creatures.
Edit: ...and HOW CUTE are torrent ducklings? *clings* I WANT