Getting bored of these yet?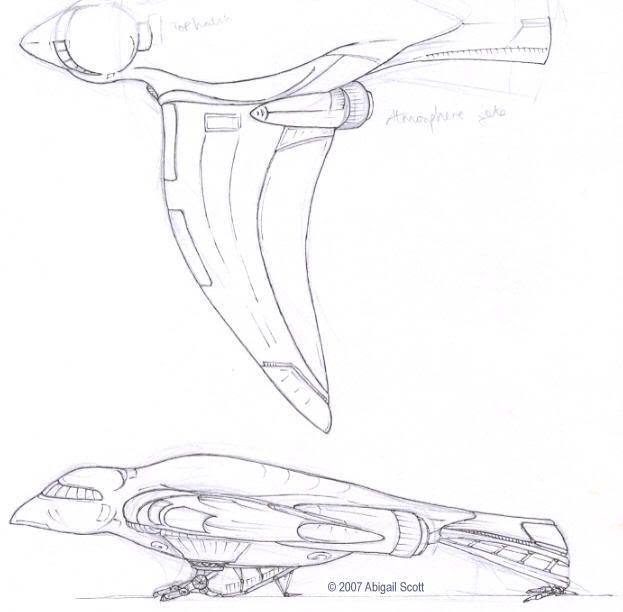 An attempt at drawing
Dauntless
herself; the top is "incomplete" because I haven't found my tracing paper to mirror her satisfactorily. Please be gentle, I've not had much practice with vessels and she took FOREVER to do.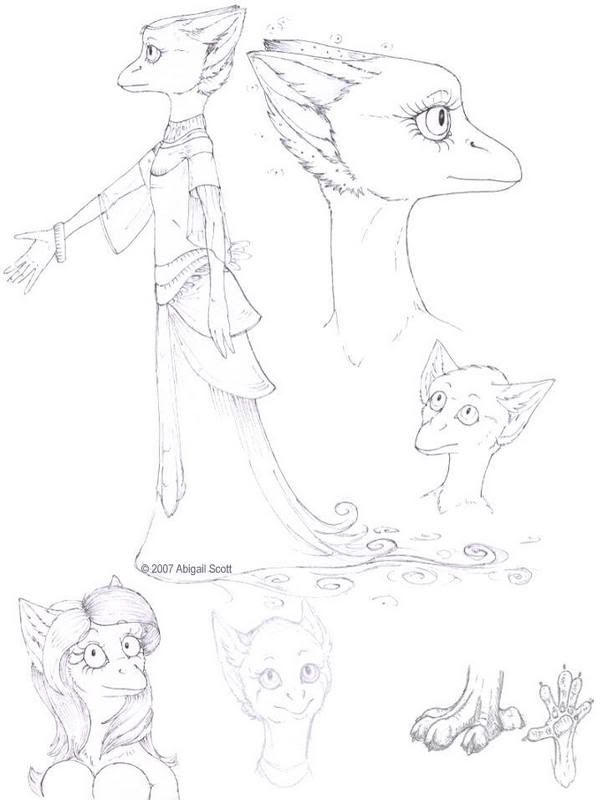 Working profile for Magpie (Incidentally, she is MagPIE, not MagPINE - the MagPINE is the griffiny looking foxcreature.) Not fully inked yet, no colours on it yet, and I cheated with her feet, but eh whatever.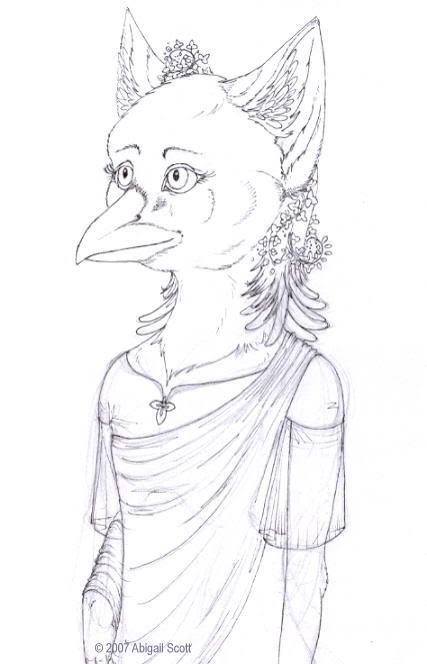 And lastly an attempt at a semi "realistic"-looking Keaalu-thing. Hrf. I want to colour it but my markers are still in my wardrobe, bah. Maybe tomorrow.
More later! I just need to finish them up. And I WANNA DRAW TREEPIES. *doodles* I have a reference photo of one and he looks majorly grouchy.
Edit: Argh tupoes ate bell.