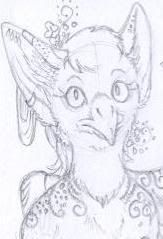 Arts!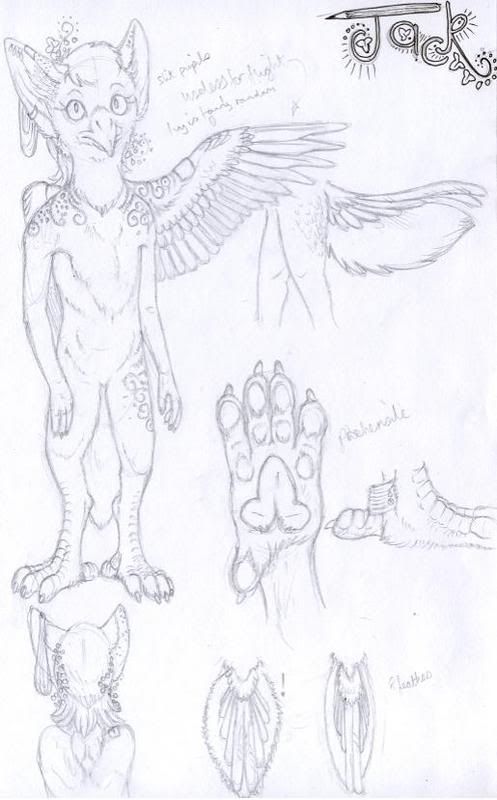 This is Jack/Keaalu/whoever. She's kind of a magpine (as technically that's just fox/magpie, not with all these add-ons), a griffiny little thing, but reminds me more of a budgie.
The "blob" at her left ankle is her care tag (like you get on clothing, you know.
) Don't worry if you can't read the writing, they were more reminders for me than anything.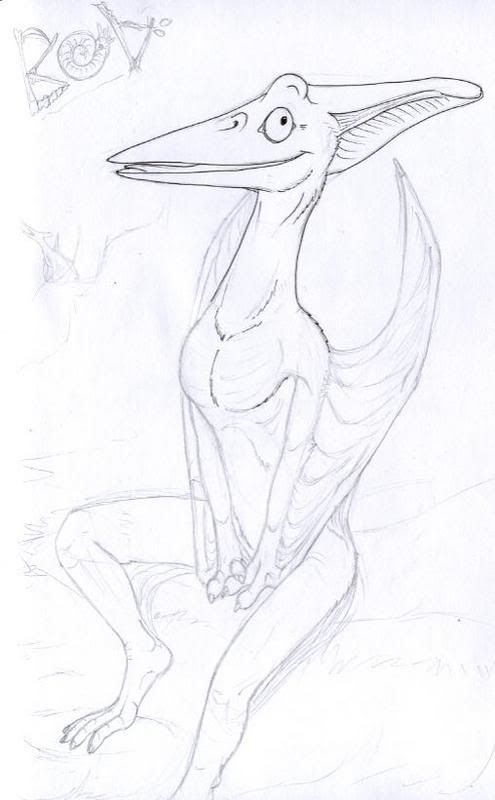 Bob! He stowed away in my handbag from the Natural History Museum, so I drew him. Hurrah. He... just... doesn't look especially bright.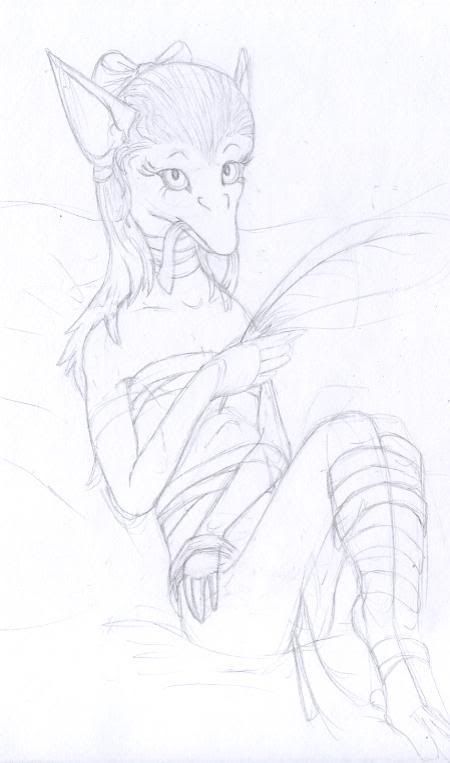 And lastly, Breeze. Eh, yeah. That's why I don't draw "sauce" on a regular basis, because it comes out all bleg. And the anatomy isn't worth beans. BUT. There it is. I'll finish it later. Woo?
Current Mood:

*hrf*