Arts! Whee
First, just some quick doodles of Breeze and Iliatelis; Breeze is (intentionally) looking a little ferocious here, so it'd probably be fairly early in her history, before she got all silly and smushy.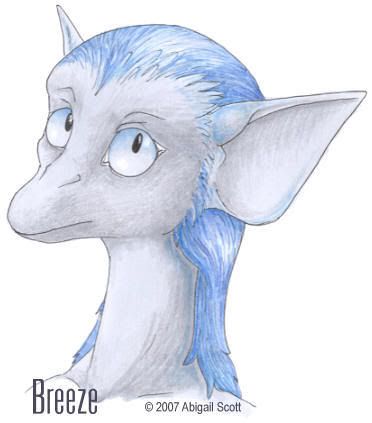 She's supposed to be a leeeetle bit more metallic than normal, but not really SHINY silver. Tried to get a little bit of reflectiveness in it... failed. Her feathers also aren't supposed to be outright BLUE, but iridescent, but I need more practice on that too. Not 100% happy with how she looks, but eh, it'll do for now. Gets the idea across anyway.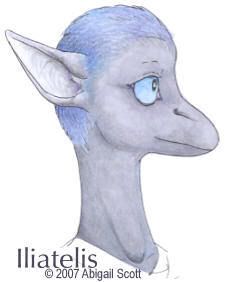 Iliatelis (or just "Ellis") is a Daavi cob, hence he's more "fluffy" and has smaller ears. Daavi colony is the one
cold
Kiravai world (everywhere else is at least Earthlike and temperate, if not hot), and everyone who grows up there tends to show signs of it - it stunts the growth of their ears, and an environmental factor lends them darker skintones. (Chicks are a deep bluish-grey colour when they're born, although the silicon in their skin obscures it and so they get paler as they grow up.) His nose is a bit too "round" in this image, but the colour is reasonably accurate (maybe a little too purple, but eh). Not sure if he'll get a "proper" profile yet, or if I'll just tack it on to the end of Breeze's.
"For me? How kind!"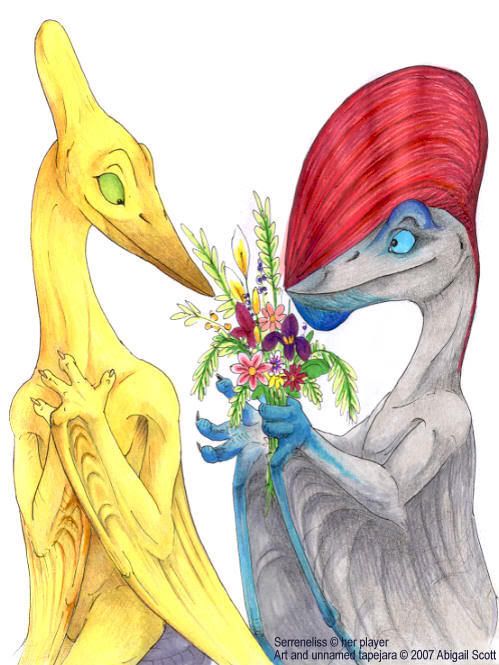 Some minor changes to the last picture; next time I need to remember her eyes are BLUE, not GREEN. ;) Aaahh.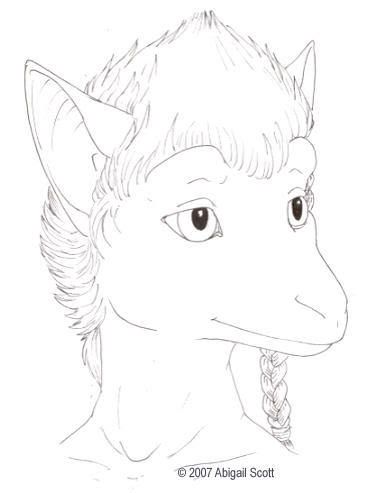 This one was for Danji, but I'm not sure he wants it, any more. :\ Maybe he's had enough free art now. :P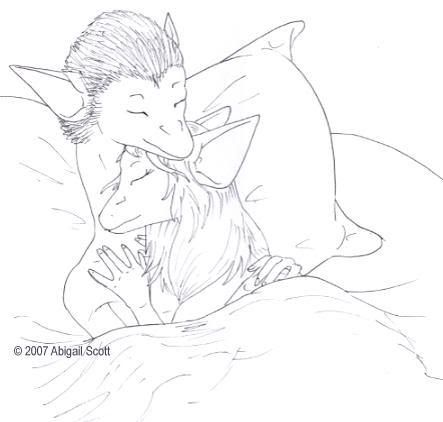 Awww. Breeze and Ellis, all sleepies.
Whee.
Current Mood:

calm